Absolutely no one will ever know what it's like to be a Mother until they become one.
As Mothers, with Mothers, with Mothers…  LOUD Girl Movement celebrates Mama's Hood, the place our Mothers created so we could not only exist, but thrive.
In Mama's Hood you will find:
Sugar cookie tins filled with hair beads, balls, blue, green or yellow hair grease, some gel and a toothbrush to lay those edges.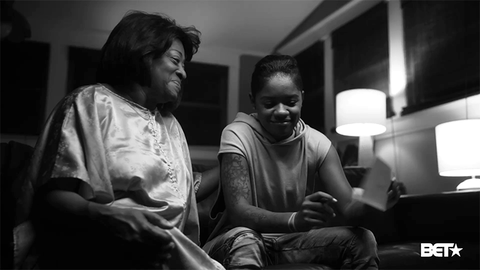 Kisses and hugs, with reason, but mostly just because.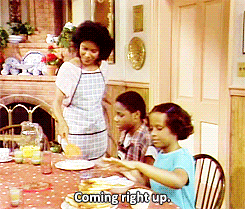 Food prepared with love that warms hearts, feeds hungry tummies (and Souls) and brings families closer.
Cocoa and shea butter for skinned knees, scraped elbows and just to keep your melanin glowing like the desert Sun.
Home health remedies to heal and cure beyond whatever the doctor recommended.
Patches, needles and thread for your clothes (and your heart – just in case).
Neck-whipping, finger popping, backbone-slipping modes of loving, bold, passionate, and creative expression, including the most clever stories, lessons and sayings you've been waiting to say and are now saying to your own babies.
Ice trays filled with frozen kool-aid and popsicle sticks for hot Summer days.
Paths, tunnels, jet streams, and practically out-of-this-world ways, out of no ways.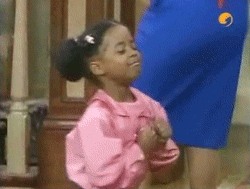 Plenty celebrations of life that make you feel as though it's the best time of your life -until the next one.
Tangible and seemingly intangible resources – until she manifests them, that is – to help you be the epitome of excellence on your journey.
Songs sung straight from the heart, in and out of tune, that play in your mind when you need to hear them most.
Since Black Girls Are From the Future, lines, upon lines, upon lines, of wisdom that you don't understand until you arrive at THE POINT 20 years later (because of course, Black women been told y'all).
LOUD Mama's who are all somehow the LOUDest, proudest people in the crowd cheering you on in everything you do.
Hope, faith, intuition, instinct, sage, candles, prayers, meditations, affirmations, chastisement, soulful purification practices and policies; to get her, you, your siblings, cousins, friends and the whole Diaspora lifted.
And,
Enough energy, stamina, sensitivity, fortitude and DIVINE LOVE to stand the test of ALL time.
All of this exists and more in Mama's Hood; all while being human; with her own needs, wants, karmic complexities, obstacles and never-ending fights to make the world better for her children.
May we never forget that when Black women create, speak their truth and stand up for anything – everybody benefits.
Of course, Mama's Hood is as vast as the Diaspora, so we could never list every wonderful aspect of the culture of Mama's Hood; but we give honor to our LOUD Mamas, (who are the heads of our lives), for you are the Creators of everything that ever was, is and will ever be.
May every one of you LOUD Mamas have all that your hearts desire 'til the end of all time.
LOUD and ALL,
LaToya English
Editor, LOUD Girl Movement Blog